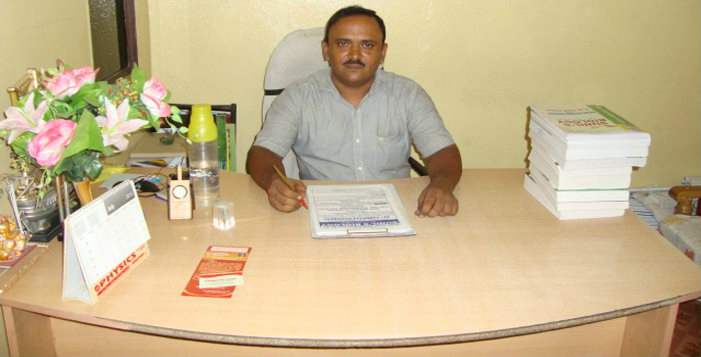 ABOUT SUNIL SIR
Mr. Sunil kumar has obtained M.Sc degree from Magad University (Bodh Gaya), Post graduate Diploma in industrial safty management from L.S.W Deptt. Of patna University (Patna) & B.Ed degree from Indira Gandhi open University New Delhi. At his early stage he was unique as a brilliant student and he is today, as a best guide for aspirants, who dreams of Qualifying at NEET & AIIMS (Medical) in an ideal temple of learning i.e


SUNIL's BIOLOGY
Branch - 1
VAISHALI TUTORIAL
Bhikhna Pahari, Patna - 4

Branch - 2
Shouth Shiv Sakti Nagar, Road No. 1
Bazar samiti, Patna - 6.

Branch - 3
Life Sciences Institute
At Rampur road
South of Rainbow Building
Bazar Samiti Patna - 800006.

The past achievements in the field of competition show his ability, talent and all the positive qualities that a real lecturer of biology should have. He has been teaching as a visiting lecturer in various renounce coaching institute patna and at Reputed coaching instituted in india and at present visiting lecture in patna muslim science college patna-4 Director.